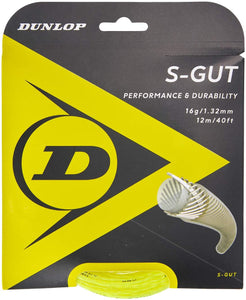 Dunlop S-Gut 16 tennis string is an excellent value multi-filament string delivering all around playability and durability. Highly elastic synthetic fibers give this string its power with a special PU outer coating for added durability.
Compressed mono-filament central core.
Mono-filament Dyna-Tec fiber coil.
Highly elastic twisted mono-filament outer wraps.
Durable PU outer coating.