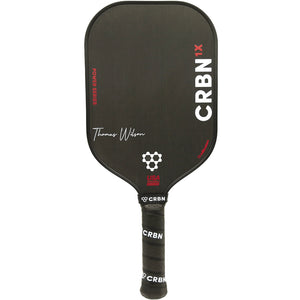 Limited Edition - Thomas Wilson's Signature

 

Power Series

 

Paddle! 
Keep in mind this paddle was designed exclusively for the formidable Thomas Wilson, so needless to say, it's not for the faint of heart.
For those of you who crave an advanced blade-like paddle, this one's for you.  If you're ready to harness this power, brace yourself for faster hands, and the ability to shape the ball to your heart's desire. 
These Power Series paddles will be a

 

limited-time release. Once they're gone, they're gone for good! Don't miss out on this chance to unleash your potential.