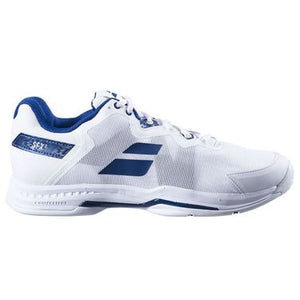 The new SFX3 strikes the perfect balance between comfort and performance to satisfy its loyal following.
Since its 2013 debut, the SFX has provided comfort without compromising on-court performance. Acclaimed by players around the world, these qualities that inspired the original model are the reason Babolat wanted to redevelop this shoe with a third edition: "We came back to the source, keeping everything players loved about the original SFX while incorporating new technologies with a sportier design. " explains Guillaume Diard, marketing and development manager for footwear, textiles and bags.
Comfort and performance are the guidelines born from the expectations of players who wear the SFX. The SFX3 was redesigned with tremendous input from Babolat teams and tennis consumers based in the United States, the market where SFX has the most success. "For each key stage of development, we have a prototype. American play testers were involved at each stage of the process to give us feedback and comments," confirms Antoine Bedin, shoe developer.