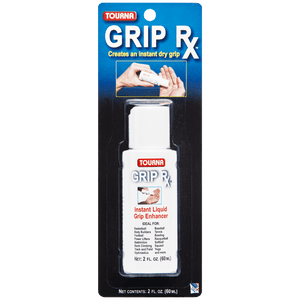 Tourna Grip Rx Instant Grip Enhancer is a quick and effective solution to improve your grip on your racquet. This Silica-based solution repels sweat for an instant dry grip. Spread it on your hands or gloves for the best results.
Shake before each use.
Let dry to a light powdery film and apply more as needed.
Washes off with soap and water and wont stain clothes.
Non-toxic, biodegradable formula.
Not for use near a flame or fire and keep away from eyes and children.